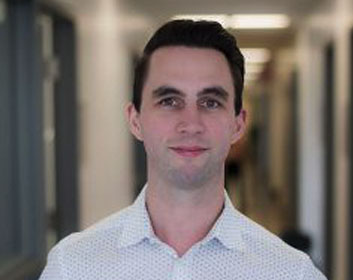 Dr. Cole Stanley
Medical Lead6>
Dr. Cole Stanley was the Medical Lead for the Vancouver BOOST Collaborative and is continuing that role in the Provincial BOOST Collaborative. He is also the Medical Lead for Quality Improvement for Vancouver Coastal Health (VCH) Community and is also a family physician at the John Ruedy Clinic in Vancouver. His practice includes general family medicine, HIV primary care, hepatitis C treatment, and addictions care including prescribing of opioid agonist therapies. He completed medical school at The University of Toronto in 2011 and Family Medicine Residency at McGill (Montreal) in 2013. He went on to complete a three month Enhanced Skills Program in HIV Primary Care at the University of British Columbia, and has been practising in Vancouver since then.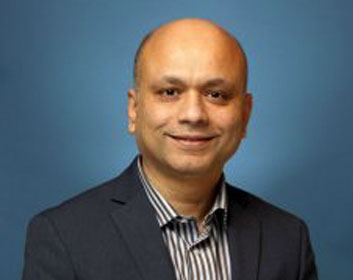 Dr. Harish Neelakant
Medical Lead, Treatment Optimization in Psychosis (TOP)6>
Dr. Harish Neelakant is the Medical lead for Treatment Optimization in Psychosis (TOP) collaborative through the BC Centre for Excellence in HIV & AIDS. His other appointments include being Medical manager for Urban Vancouver Community Mental Health, Clinical Assistant Professor in Psychiatry at UBC and staff psychiatrist at Raven Song Mental Health & Substance use team and BC Psychosis Program at UBC Hospital. His interests include management of severe mental illness and psychosis, early intervention in psychosis, psychiatric intensive care, and Cognitive Behavioural Therapy. He is a medical graduate of Guntur Medical College in India and did his residency in General Adult Psychiatry in England. He has been practicing in Vancouver since 2009. Dr. Neelakant was previously involved with the inception of the Early Intervention in Psychosis program in Newcastle upon Tyne, UK and the Crises Intervention Program / Acute Home-based Treatment service in Vancouver.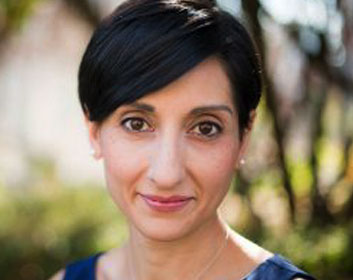 Dr. Sharon Vipler
Medical Co-Lead6>
Dr. Vipler completed her Doctor of Medicine at the University of British Columbia and completed a residence in Family Medicine at the University of Alberta.
She is currently the Program Medical Director and Regional Department Head of Addiction Medicine and Substance Use Services at Fraser Health. She is involved with clinical work with a number of regional facilities including the Creekside Withdrawal Management Unit, Surrey Rapid Access Addiction Clinic, the Quibble Creek Opioid Agonist Therapy Clinic and St. Paul's Hospital.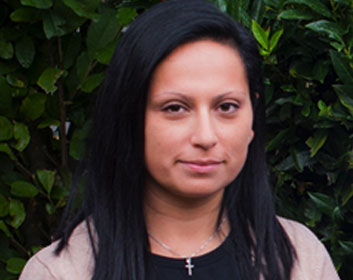 Valeria Gal
Project Lead, Quality Improvement & Practice Support6>
Valeria is a Project Lead with the BC Centre for Excellence in HIV/AIDS, where she leads Quality Improvement and Practice Support activities.
She has been working in various healthcare roles for more than 10 years, starting in a Medical Office Assistant role in private practice to more recently in Quality Improvement support and Coaching for family physicians and their care teams with Vancouver Coastal Health.
Valeria has focused training in Quality Improvement and Coaching, including the Team Coaching Program through Dartmouth Institute Microsystem Academy and is currently completing the Project Management Program at Langara College.
Valeria is currently leading the expansion of the BOOST Collaborative, which will include teams from across the province.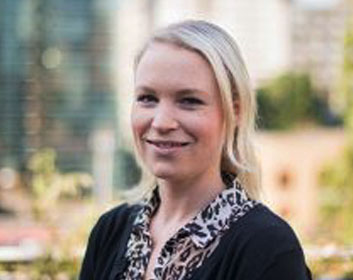 Angie Semple
Project Coordinator, Quality Improvement6>
Angie is a Project Coordinator with the Quality Improvement team at the BC Centre for Excellence in HIV/AIDS. Angie has been with the BC-CfE for the past 4 years, during which time she has held various roles, including Assistant to the Senior Medical Director (Dr. Rolando Barrios), Project Assistant to various QI projects, such as the BOOST Collaborative and Project Coordinator to TOP
Angie holds a degree in physical geography (environment and sustainability) from the University of British Columbia, and is currently completing the Technical Writing program at BCIT. After graduating in 2013, Angie worked for an environmental engineering company before moving on to work with Vancouver Coastal Health and the BC-CfE.
The Provincial BOOST Collaborative is supported through funding from: